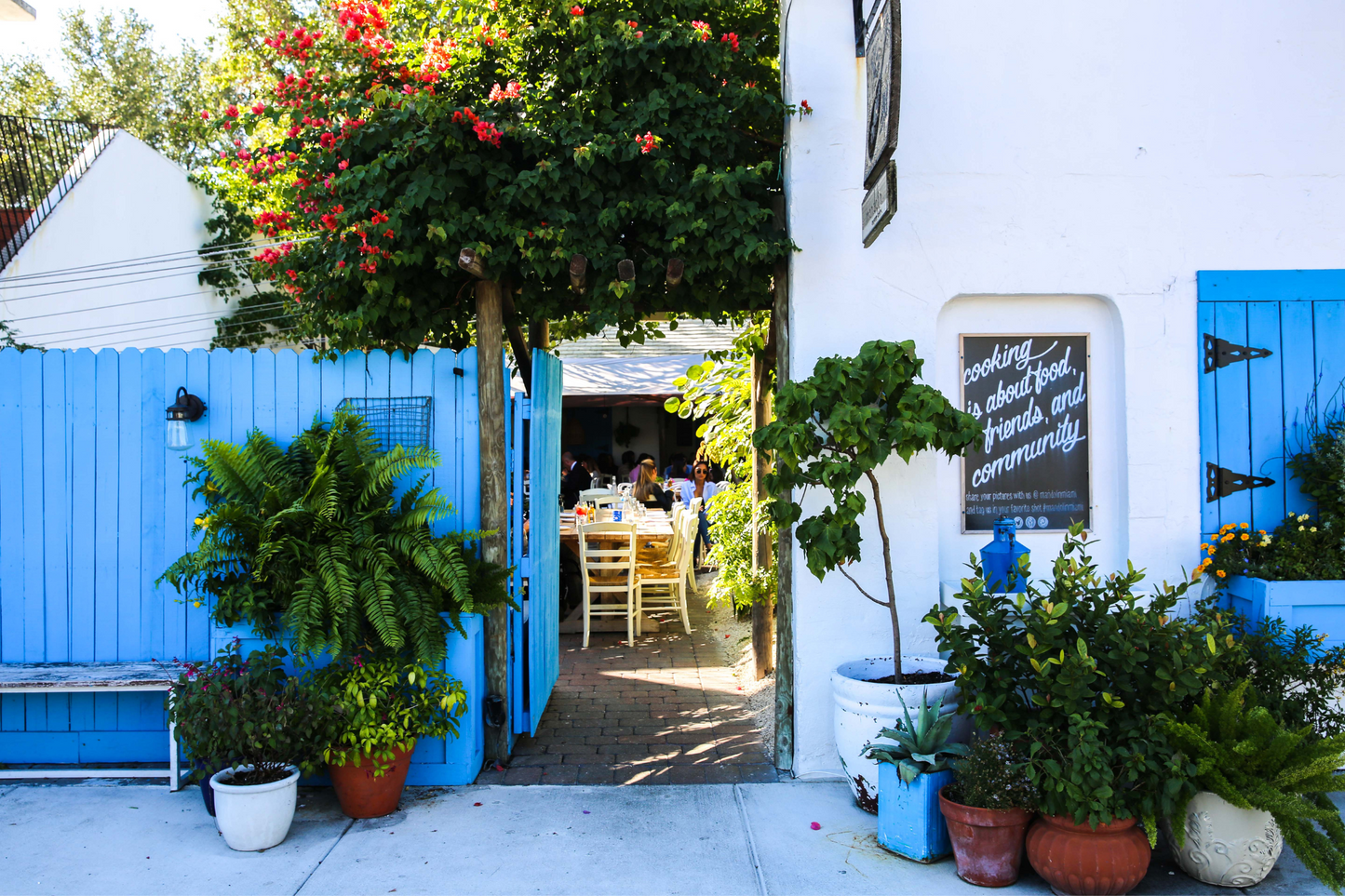 FAVORITE MIAMI RESTAURANTS
As a restaurateur and founder of Mandolin, I frequently get asked where to eat in Miami. Here are some of my personal favorite, locally owned and operated restaurants that are run by our friends. 
MANDOLIN AEGEAN BISTRO
Naturally, Mandolin is #1 on my list. A trip to Miami is not complete without lunch or dinner in our magical garden.
THE DREXEL 
This is our newest restaurant that I designed. We partnered with chef Nano Crespo to create a modern Mediterranean restaurant serving delicious food yet simply prepared dishes from our wood grill and oven. Located on historical Española way in Miami Beach, The Drexel is a little gem!
LA NATURAL
They had me at pizza & vino. There's nothing not to love about this place, serving some of the best naturally leavened pizza owned and operated by my dear friend, Andrea Matos, and her partner, Javier Ramirez. 
BOIA DE 
Our friends, chef/owners Alex and Luci, create some of the most exceptional food in town, you can't wait to return. Their intimate dining room is our favorite date spot and the food and wine list is equally creative and thoughtfully executed. 
LOS FELIX
Inventive Mexican cuisine, exceptional natural wine list, and vinyl spinning lends itself to the perfect night out with friends. This intimate newcomer in The Grove has already received deserved acclaim. 
TROPEZON
Andalucian style gin & tapas bar, owned and operated by our long-time buddies, Chris and Randy, is the perfect place to grab a drink from its extensive gin-based cocktail list, along with the perfect platter of Jason Iberia up at the bar. 
ITAMAE 
This family owned, chef-driven counter restaurant may seem laid-back, but the food that comes out of this kitchen is anything but that. In fact, it's some of the most creative food I've had in Miami. Perfect for a casual lunch or dinner in the design district where the food is outstanding.