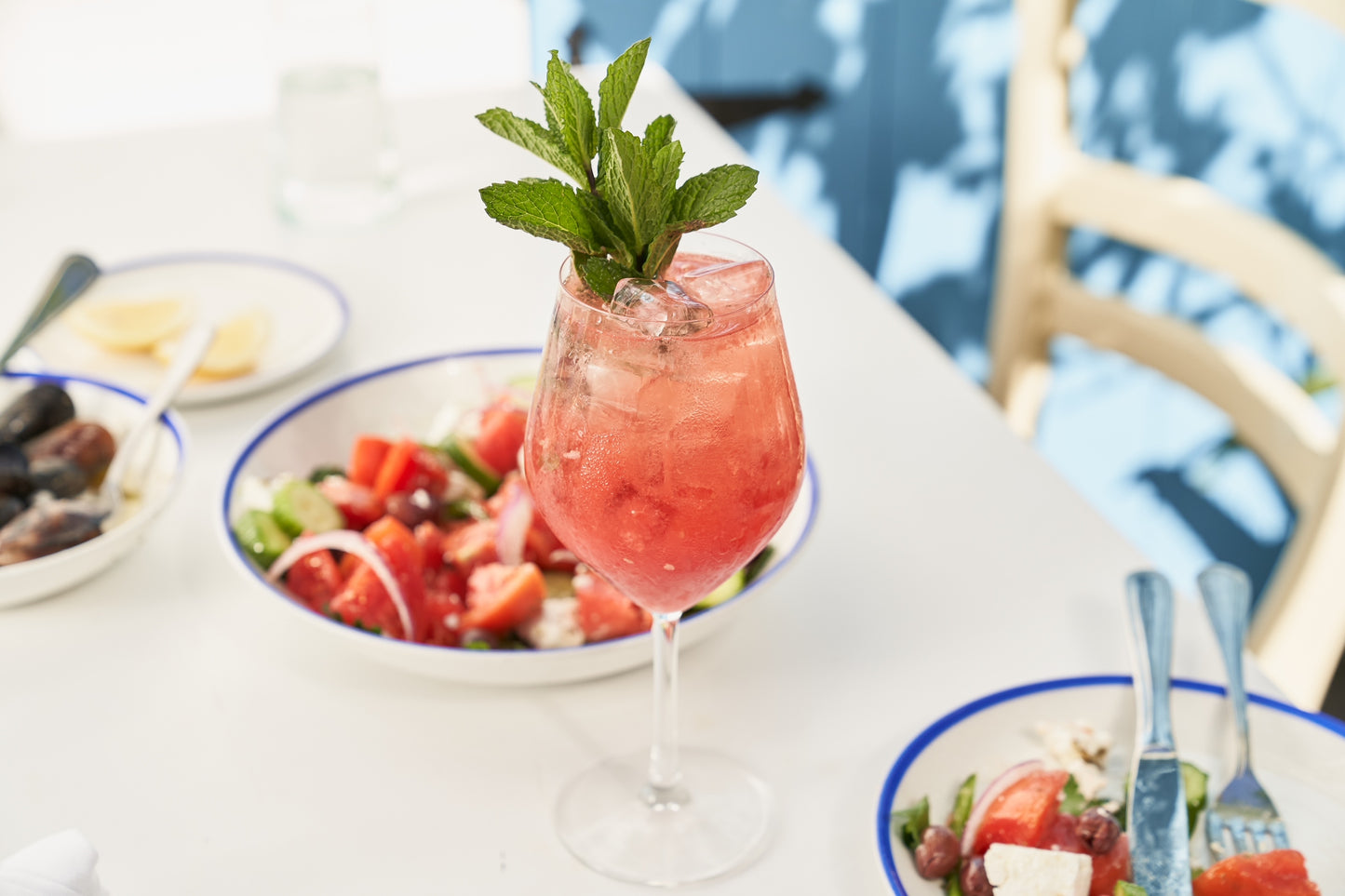 The Taste of Greek Summer
Watermelon (karpouzi in Greek) brings me back to my childhood summers. We looked forward to its distinctively cool, refreshing flavor. This year, we planted it in our garden in Paros, and it was so rewarding to pick our own fresh watermelons. 

Here is the recipe for Mandolin's Karpouzi Fresco.
A wonderful summertime spritz to enjoy on a hot day.
In a glass of choice, combine: 
- Fresh muddled seeded watermelon
- Fresh torn mint
- 5 oz prosecco
- Garnish = fresh sprig of mint 
Cheers,